Sightseeing Tours
Art, Architecture & the Berlin Scene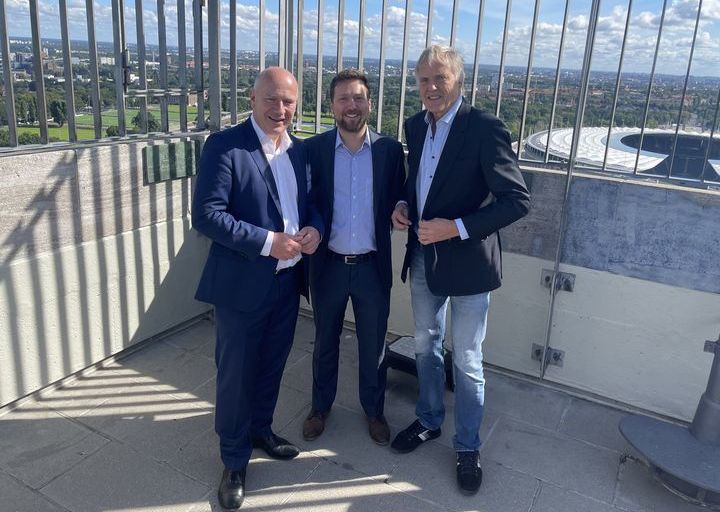 Berlin's rich and cutting edge cultural scene, gastronomic offerings, club scene and night life will come alive, as I narrate our tour. Let me assist you in making your Berlin visit an unforgettable experience!
Berlin is known for its progressive and visionary ways: The newly built Royal Palace shows the cultures of the world and the Hauptbahnhof is one of the largest and most modern railway stations in Europe. Nearby, an entirely new city-center, the most expansive in Berlin, is being planned. The Ostbahnhof will soon be the center of Berlin's music industry.
Did you see Wolfgang Becker's film, "Goodbye Lenin"? In my "Ossie Nostalgia Tour", we visit historical locations, as well as Cold-War sights in the former East Berlin, or, as it used to be called,... the "Wild West". To make the experience even more authentic, we can tour the former East in rented "Trabants", the official automobile of the former communist East Germany.
Some ideas for your Berlin trip:
Sport City of Berlin
View the 1936 Olympic Stadium and park from the Bell Tower (glockenturm.de). Visit of the"Olympic Grounds" exhibition
Rememberances of the Wall
A visit of the Wall-memorial on Bernauer Strasse

Berlin, the German Capital
Government and embassy buildings
Innovative modern Architecture in Berlin
Potsdamer Platz and Leipziger Platz
The Royal Residences
Unter den Linden, Gendarmenmarkt
The Nikolaiviertel
The oldest part of Berlin City, featuring Berlin's oldest church

Baroque town suburbs
Spandauer Vorstadt and Scheunenviertel
Berlin during the Third Reich
History and Architecture